Great books for Beginner Gardeners!
Bringing Nature Home: How Native Plants Sustain Wildlife in our Gardens
An introduction to sustainable, ecological gardening explains how to incorporate a variety of native plants into a backyard environment in order to create a healthy ecosystem that provides food and shelter for local wildlife of all kinds and includes helpful lists of garden-worthy native plants for every region of the United States.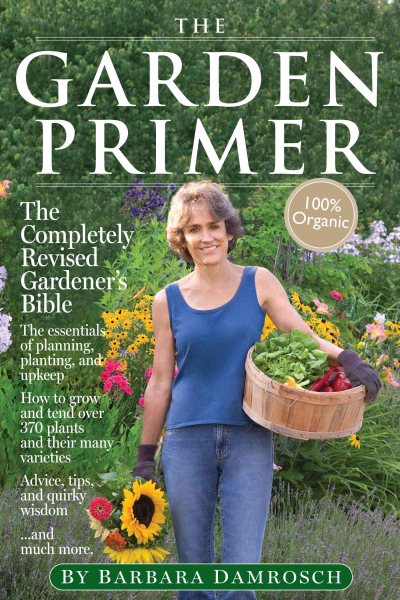 The Garden Primer
100% Organic! Essentials of planning, planting and upkeep; guidance on how to grow and tend over 370 plants and their many varieties.
Mother Earth News Guide to Vegetable Gardening
Your guide to building and maintaining healthy soil, wise watering, pest control strategies, and home composing.

Includes dozens of growing guides for fruits and vegetables.